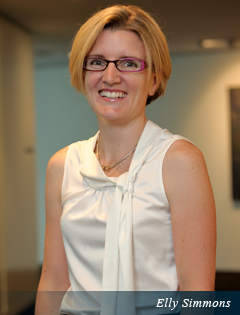 At Leading People we are passionate about supporting you as a leader to be at your best, and to get the best out of your people. Even for highly experienced leaders, leadership is an ongoing journey and one in which you face inevitable challenges and obstacles. Leading People partners with you and provides specialist services including; executive coaching programs, facilitation of workshops and team offsites, and an experienced sounding board for all your people and business challenges.
Please contact us for more information on how Leading People could partner with you and your team, or to arrange a free initial consultation.
Testimonials
Nicole Nelson
Executive Adviser to EGM Bankwest & BPB Finance
"I have worked with Elly Simmons for the past 18 months and have valued her trusted advice in all HR matters. Elly has provided strong counsel on our leadership team conferences to ensure we get maximum value out of our sessions and to ensure that we are operating as a high performing leadership team. I have found Elly to be an outstanding facilitator helping draw out heart of the issue and ensuring that the conversation comes back on track when it deviates.Elly has also provided our business with support with coaching and is working with a number of ...
Liam Buckley General Manager
Enterprise Services Finance, Commonwealth Bank
There are all too few HR professionals that are real business partners to line management. Elly is among the best. I was charged with a transformative people agenda. Elly worked side-by-side with me to envision, develop and deliver a program that built capability, refreshed skills, uplifted the culture and moved the team towards its high-performing team ambitions. Elly is able to bring together the strategic, the operational and the procedural in an effective solution that supports business leaders in achieving their agendas. A great coach and able to make a great contribution to any team that she works with. I ...